Asus/Intel : In Search of Incredible (GCR)
THE BRIEF To celebrate the new partnership between Asus and Intel and to celebrate their new line of N series computer with incredible sound features. To create the first global brand platform for the brand in 20 markets. ISOI.ASIA Asus and Intel are constantly searching for new inspiration and improving their products. They believe that their audience who appreciates their products hold the same virtue in life : persistent perfection. Keeping that believe in mind, we've created "In search of Incredible". A platform where we show case what we believe is incredible and encourage others to share. The first line of product they are launching is the N series with an incredible sound system. So to debut our new platform, began with "In search of incredible sound." To launch our new platform, first we raised awareness in the social space with a teaser campaign to count down to our launch date June 29, 2011. Then we made a big splash with a live event and big through the line media push to debut our "In search of incredible sound" competition. To maintain our audience's interest and curiosity, we created a series of webisodes as their sound story inspiration. We also created a mobile app to make their story submission process easier. 10 winning sound stories were chosen in the end, which eventually led us into the second phase of the ISOI.ASIA campaign. THE CREATIVE IN SEARCH OF INCREDIBLE GCR 追尋無與倫比 (China, Hong Kong Taiwan) Jay Chou is known for his original music and creativity. He designed a special edition N3 computer for this launch, he was also our leader in the mission to search for incredible sounds. Behind every sound, there's a story. A story worth telling, worth sharing. We created a sound competition urging user to submit their incredible sound story with a chance for incredible prizes.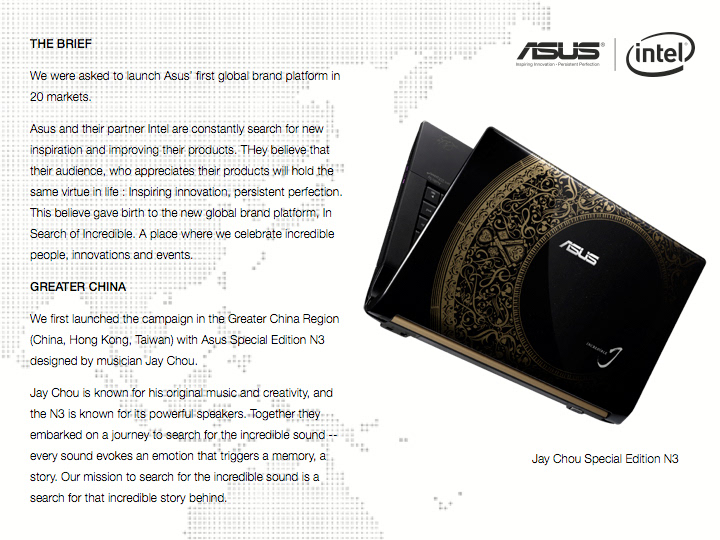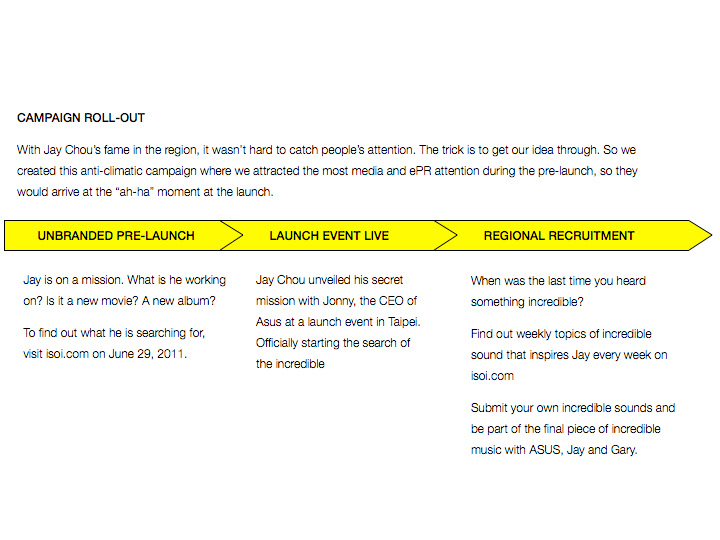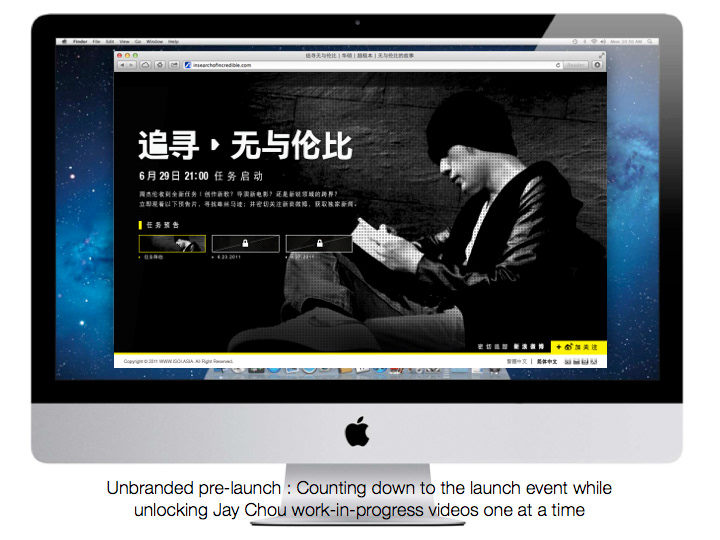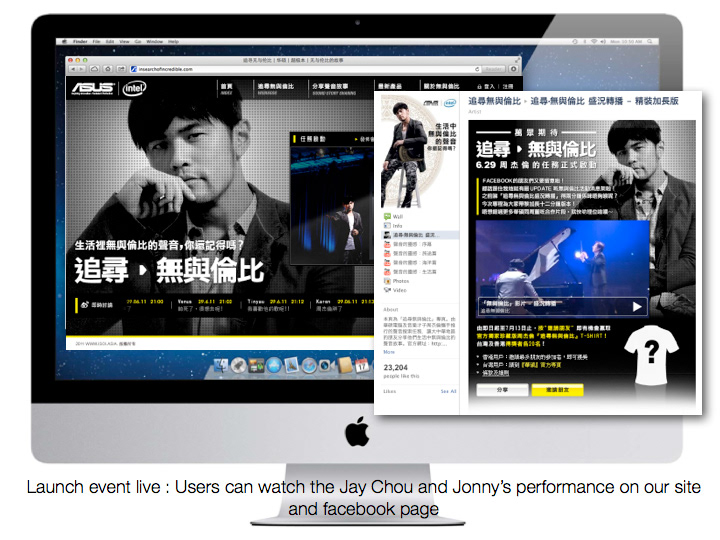 INCREDIBLE LAUNCH EVENT
On June 29th, we hosted a launch event at W Taipei. Jay Chou took the stage with Asus CEO Jonny and together they performed the Bumblebee. Jay Chou was the pianist and Jonny was the conductor of the orchestra. At the end of the performance we revealed that the "orchestra" was actually 20+ Asus N series computers.