IBM RACE DAY 2006-2007
IBM invites C-level executives to a server event every year to introduce their new technology. Our job is to create excitement for the event and get better turn-outs. We started with an idea for a direct mail invitation that was exciting enough that we carried the theme through to the event for that year and the next.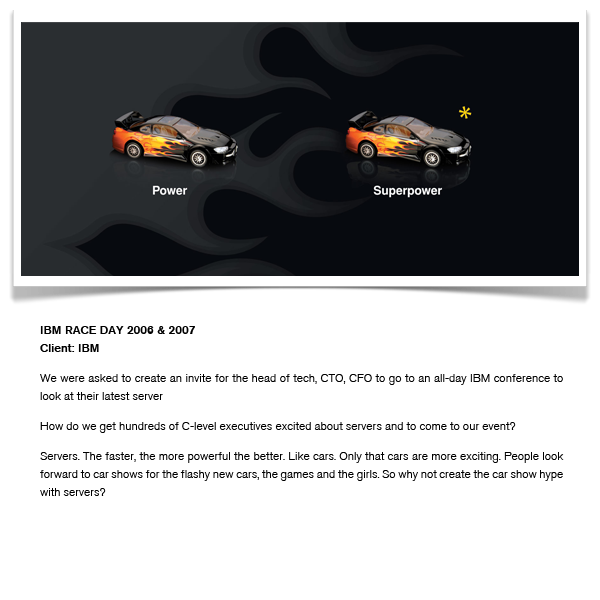 Our first IBM Race Day in 2006 was inspired by a techy F1 event. We created different pit stops through out the event for attendees to check-in, play a game or complete a challenge. All for a grand prize to win a day at a professional race course.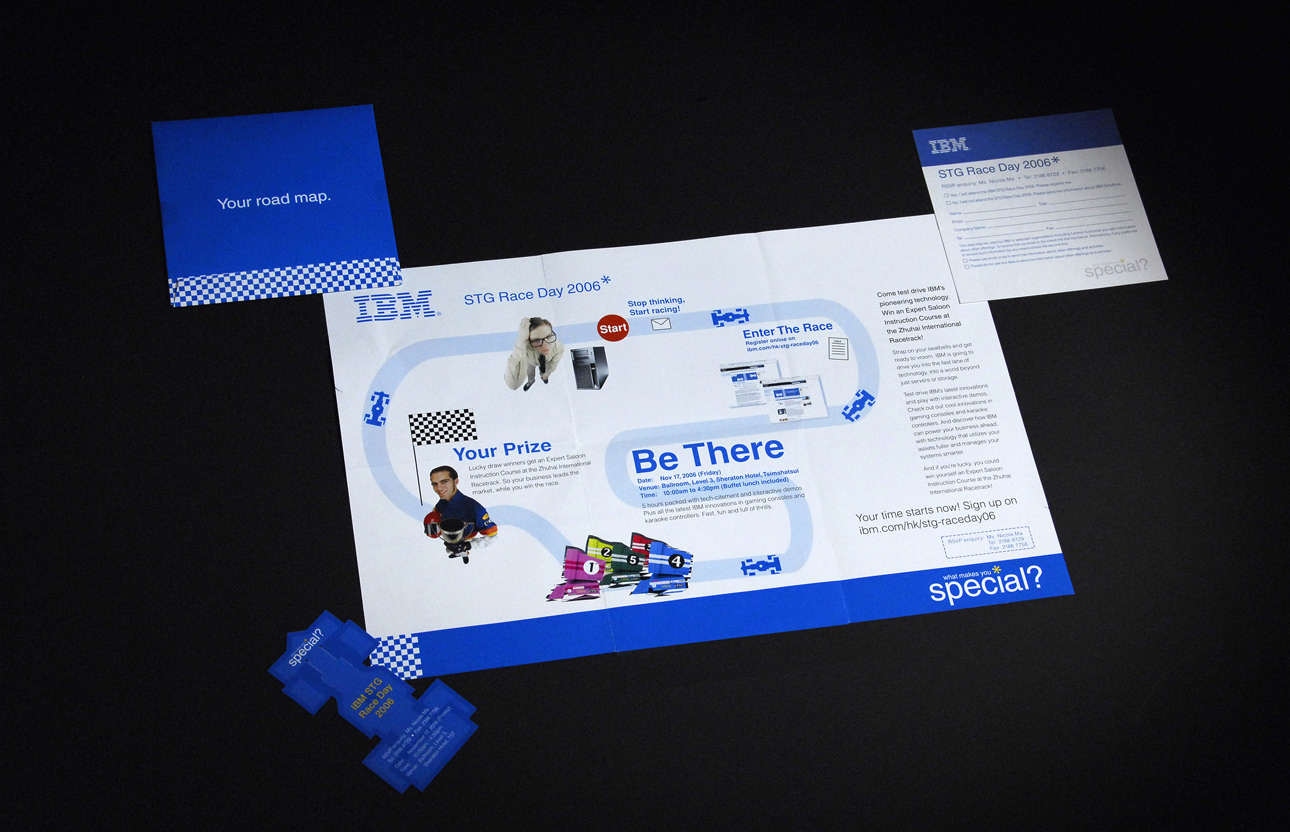 Our 2006 event was hugely successful. Over 50% RSVP'ed through our DM piece, everybody and more turned up and filled the Sheraton ballroom. Clients were very excited and they wanted 2007 to be bigger, so they got a conference hall at the convention center and they were expecting 5 times the turn-out.

So we created the IBM CUP 2007

2006 was more conservative and techy with 8-bit cars and video games. 2007 we wanted to kick it up a notch and really poured the soul of a serious car show into the day. It's bigger, meaner, faster. We had multiple pit-stops through out the event and the grand prize winner go to race a Ducati for a day.